PROJECT PLANNER.
Designers and developers shouldn't make marketing decisions. We cut out the excess and we don't believe in unnecessary work or fancy designs.
WE'RE NOT WHAT YOU'RE USED TO.
A full service digital agency
that puts people before technology.
IT'S NOT
ABOUT THE
TECHNOLOGY
We have a love-hate relationship with technology.
We love the versatility and rapid implementation. We love the ability to catalyse ideas and reach everyone everywhere. We love how the return is incomparable to any other medium. And we love how we can measure everything to prove it.

But we hate how easily the tech can get in the way of success.
When designers and developers call the shots, the focus ends up on not on people, but the bells and whistles of technology. When technology comes first, projects become more time-consuming and complex.

And when projects become overly complicated, they end up as an expense rather than an investment.
IT'S AN ART BACKED BY SCIENCE
At The Buzz, we think of ourselves as both artists and scientists.
For us, art is more than paint on a canvas or pixels on a screen.

Art is about human connections - creating influence and moving people on an emotional level..

When we make a choice to consume, the decision isn't based on logic or calculations. We're driven by emotion.
We specialise in crafting art that triggers those feelings, and it's done through building meaningful connections with us, the people.

Like any good artist our workflow is innovative and adaptable and we strive to rework each piece to perfection.

On the other side, our scientific approach feeds our addiction in measuring and testing everything we do, to gather the latest insights and eliminate the guesswork.
YOU SET THE GOAL
WE GET THE RESULTS
When we say results. We mean business results.

Here's how we do it.
1. UNDERSTANDING AND INFLUENCING HUMAN BEHAVIOUR
For every marketing action there is a reaction. The science is in anticipating the reaction. We use the latest in neuroscience, experimental and behavioural economics as well as cognitive and social psychology to make accurate predictions on how your audience will react.


2. DATA DRIVEN DECISION MAKING
What are people looking at? Where do they spend their time? What are they searching for? When faced with marketing decisions like these, we don't shoot in the dark with guesswork but use the plethora of data available in the digital space to make well educated and insightful decisions that make your marketing budget go a whole lot further.


3. STRATEGIC PLANNING
Our expertise and experience, allows us to make highly targeted predictions for what will work and what wont. Based on your goals and our findings we chart the course and explain each step, breaking down your goals into simple math. Nothing is left to guess work.


4. SMART PRODUCTION
We don't try to fool you with a "Ta-da!" reveal of our work. Our work is done on iterative basis and with some agile methodologies. We keep you informed and involved throughout each step of our process.


5. USER CENTRIC DESIGN
We combine usability design (often referred to as interaction design, experience design, IA, usability, UI or UX) with the dark art of PET (Persuasion, Emotion & Trust). Allowing us to not only optimise the user experience through logic and testing but also influence them through more emotional, psychological triggers.


6. ONGOING OPTIMISATION
Launching a project is just the beginning. It's still a hypothesis. And thoughtful advance understanding only goes part way. We have lots of experiential tools, whether it's observational, like on-screen eye tracking, or cultural, like looking at ethnography, or usability focused, like interaction design trends. To find the perfect answers, we measure, track and fine-tune every aspect; so we can amplify the positive and silence
We work with brands of all shapes and sizes, you don't need to be mammoth-sized for us to consider your project, you just need to think big!
DIGITAL AGENCY REBELS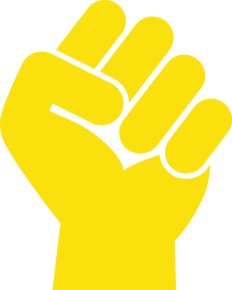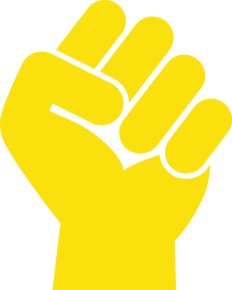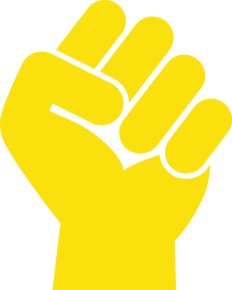 Rebels because we don't believe in doing things the conventional way, afterall conventional exeuction only leads to conventional results.
We believe in extraordinary results, to do this we find the most effective way to conduct your unique project. And we're not done there, we're adaptable throughout and always focussed on what matters the most, delivering business results.

Our team is a mix of strategists, technologists, psychologists, designers and marketers.
Together we work as a unit. Our tasks are always in alignment with your business objectives. From aesthetics to technicalities we're tuned in to the end goal.

Above all else, we love what we do. We don't just play marketers in the day and then at night, dream about our real passion. We live this.

MEET THE TEAM
When you start your project, you'll deal directly with us. We never farm projects to an offshore team. Everything we do is handcrafted, tailored and refined by us, in house.
WE'VE GOT YOU COVERED
Having worked with almost every digital touch-point that matters, there's not much we can't do.
STRATEGY &
PLANNING
- Digital Vision
- Brand Immersion &
Research
- Competitive Analysis - Content Audit
- Project / platform Planning
- Technical Requirements
SOCIAL MEDIA MARKETING
- Strategy
- Apps
- Risk Identification
- Content Planning
- Content Creation
- Outreach
- Listening & Analytics

DIGITAL
PRODUCTION
- UX and IA
- Design
- Content Creation
- Frontend
Development
- Testing
- Project Management

DIGITAL
MARKETING
- Facebook Advertising - SEO and SEM
- Campaign Sites
- Facebook Apps
- Rich Media Banners
- Interactive Kiosks
- Game Design / Development
- A/B Testing
- Analytics
WE DON'T SELL TIME,
WE SELL VALUE
We're your digital partner, your success is our success. One of the biggest obstacles can be the pay structure. Traditional digital agencies charge you by the hour, for every micro change – a clear conflict of interest.
THAT'S NOT HOW WE OPERATE

Our fee is based on the value we add. It's always a fixed fee agreed upon up front. Never any surprises. Since we charge based on the value, we can serve you much better.
1. We do things faster, since we don't need to fret on every little detail and cost (the faster we complete the project, the better for us too).

2. We're motivated to build you something amazing, since our fee depends on the value.

3. You never have to worry about the budget, since we agree on the total sum up front and don't bill you for every little move.
A FEW GROUND RULES
We see ourselves as your digital partner and with that, our collaboration is fundamental for success. To give you an idea of the type of company we are, here are the things we concentrate on and the things we try and avoid.
We're not a factory, we're a small,
simple and straight forward agency.
We take on a handful of projects at one time, you deal directly with the team and not through to an account manager. Everything we do is fast, efficient and streamlined. Just because we have a process doesn't mean we're a factory. We never get the same executions twice; only the same results.
We don't do vanity marketing,
we deliver results.
Everything has to make a positive contribution. If it isn't measureable, we won't recommend it.
We don't hide costs, we have a
fixed rate to focus on value.
Before we start developing anything, we define all the necessary details and outline any specifications or requirements.
We don't create work based on subjective opinion, we use in depth conversion research.
Designers and developers shouldn't make marketing decisions. We cut out the excess and we don't believe in unnecessary work or fancy designs. Everything we do is based on the best conversion techniques, Internet marketing, usability, persuasion know-how
We don't work with tobacco, gaming, adult, or multi-level marketing companies, we work on campaigns we believe in.
We take on a handful of projects at one time, you deal directly with the team and not through to an account manager. This means everything we do is fast, efficient and streamlined.
We're in it for the long run.
Your success is our success. Big or small, we want to see you all the way through and exceed your future goals. We want to be there every step of the way.
You set the goal, we get the results.